3 years ago, my wife Lisa experienced a terrible "senior moment" at the age of 64. She was arrested when she forgot our 2-year-old grandchild Liam in the boiling hot car...Liam was there for 2 hours at 120 degrees during one of the worst Texas heat waves that hit the state in the past 100 years...I remembered standing next to his hospital bed and praying for his life. As I watched him lying there in a coma, with the whole family there in tears... Another news hit me like a full-speed bus: Lisa was diagnosed with Alzheimer's.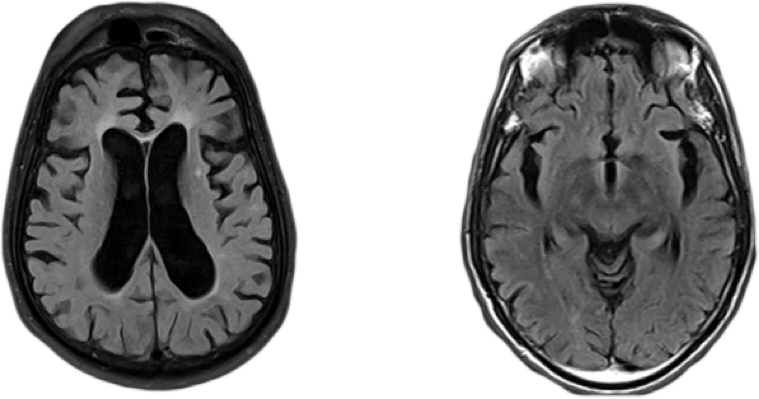 "Your wife has an advanced form of Alzheimer's, were you aware of that?" the doctor asked.
"No, I mean, she's been forgetful but no one diagnosed it—"
"Make an appointment for her to be thoroughly checked out as soon as possible," he said. "In the meantime, she can't be left alone until she is properly medicated... if ever again."
I was floored.
I started crying when I thought about how she would become unable to hold conversations, or bathe herself... That she would continue to get worse until she stopped having any lucid moments at all... And that she would probably require 24-hour care at a nursing home before she finally passed away from the hideous disease. And with Liam, despite a close call with death, Liam made it out alive. But still it tormented me with fear to this day that he may be scarred for life... While Lisa, my wife, couldn't live with herself. She was constantly overwhelmed with guilt. She kept refusing to be alone with Liam out of fear that she may hurt him somehow...
"I feel unworthy of the word "grandmother", Carl... I don't deserve to live for what I did" she told me one night while crying hysterically.
I felt useless...
I felt that I should tell her it would get better with time, but I knew better than anyone that time was not her friend...She'd only get worse. The once cheerful and chirpy wife turned into a gloomy and depressed shadow of herself. I hired a full time nanny to make sure she was safe during the times I was not there, but Lisa stopped being involved with Liam altogether... She'd just sleep all day and would barely find the motivation to even shower. She took all the medications prescribed (7 expensive pills to be exact), such as Aricept and Razadyne...but aside from giving her regular nausea and crazy diarrhoea, things didn't seem to be improving.
"When I sleep I know I can't hurt anyone" she told me weeks later through a curtain of tears rolling off her once blushing cheeks... One day, Lisa came down the stairs with a wad of papers and dumped them into my lap:
"I've contacted the lawyer, this is my will. I want to be put in a home when I no longer know your names. I want to be cremated once I'm dead."
Her words tore my soul apart.
We were supposed to have at least 40 more years together...
"I'm going to weigh you down, Carl... You know that."
That night I realized there was no way I was going to wait for a medical breakthrough to make my wife better...
I needed to create one myself...
Or could no longer call myself a man and a father again!
I didn't care that the doctor said there was no real solution for Alzheimer's...
I wasn't going to let it happen. So, after tossing and turning in my bed all night...
I spoke with my university and took an extended leave of absence...
I went to the bank, to take out a mortgage on our house and a small business loan to fuel my own research efforts. I knew I had to do it.
I knew that a solution for my wife will not come from the Big Pharmaceutical industry. Think about it: It takes at least 12 years for a drug to be approved by the FDA. Who cares about the patient?
I then began spending every single moment of every day pouring over Alzheimer's research.
I just knew there had to be SOME solution to stop this madness, and I was going to be the one who found it.
I mean I was a psychology professor with a PhD for goodness sake...and brains were my business.
What I needed to do was look at scientific facts and evidence...
Get a good understanding of exactly how Alzheimer's works...
And then start considering every single alternative, or "outside the box" solution possible.
So I became a "student" again...
Studying professional opinion, scientific journals, medical publications, university archives and health libraries as though I'd never seen them before.
I flew to top medical conferences around the world, talking to world renowned doctors and brain experts...
At first, everything I learned was pretty discouraging.
I learned that while there was tons of information out there about memory loss... The medical community was still completely unsure how to treat Alzheimer's.
But then I made a wild discovery, one that can send the entire medical industry on fire.